Paul Josephs is President and Chief Executive Officer at Woodstock Sterile Solutions, responsible for strategy, development, and overall performance of the organization. He is also a member of the Woodstock Sterile Solutions Board of Directors and the Diversity, Equity, and Inclusion Council at SK Capital Partners.
Mr. Josephs has enjoyed a thirty-year career in the pharmaceutical industry with more than twenty-five years of CDMO experience, starting his career in the industry with Patheon in Canada. Prior to joining Woodstock, Mr. Josephs served as Head of Contract Development & Manufacturing Organization – Global Business Development at Viatris. He joined Viatris (formerly known as Mylan) in 2016 when it acquired DPT Laboratories. He joined DPT Laboratories in 1997, and prior to the acquisition he served as Sr. Vice President, Sales, Marketing & Corporate Development. Mr. Josephs serves as a key member of the executive leadership team since 2001 and helped build DPT Laboratories into a leading provider of both non-sterile and sterile semi-solid and liquid dosage forms. 
Mr. Josephs holds a Bachelor of Arts degree from the University of Western Ontario in Canada.
Courtney Sanen joined Woodstock Sterile Solutions in June 2021 as its first Chief Financial Officer (CFO). Prior to joining Woodstock, she served as the CFO for Elevation Labs, an industry-leading contract manufacturer in the personal care and beauty space. Ms. Sanen brings more than 20 years of financial and operations management experience for both publicly traded and privately held companies within the personal care, global aerospace, energy, and specialty industrial markets.
Ms. Sanen received her bachelor's degree in Accountancy from Florida Gulf Coast University and her MBA from Arizona State University. She is a licensed CPA and a Certified Global Management Accountant.
Dr. Kuljit Bhatia was named Chief Scientific Officer of Woodstock Sterile Solutions in July 2022. Dr. Bhatia is a member of the senior staff at Woodstock, and leads New Products Development for the company. He has more than 25 years of experience in drug product development, joining Woodstock after serving as the Head of Global Dermatologics Scientific Affairs at Viatris. He also has held leadership positions at Mylan, DPT Laboratories, Nycomed/Fougera Pharmaceuticals and Medicis.
Dr. Bhatia earned his bachelor's degree in Pharmacy and his doctorate in Pharmaceutical Science from North Dakota State University. He conducted post-doctorate studies in Pharmaceuticals at the University of Michigan.
Senior Vice President, Quality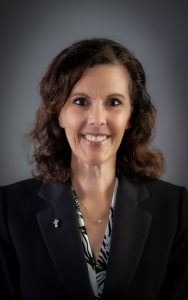 Sheila Moran is Senior Vice President of Quality at Woodstock Sterile Solutions, starting in the newly created role in July 2022. Sheila is responsible for the strategy, direction and execution of all aspects of the company's quality initiatives, quality control and training programs. Ms. Moran has more than 30 years of experience in the pharmaceutical industry, having served in roles with progressive management experience in quality assurance, facility compliance, validation, manufacturing/operations, and research and development. Immediately prior to joining WSS, she served as the Vice President of Quality at Xeris Pharmaceuticals.
Ms. Moran earned her Bachelor of Science in Biology and Chemistry from Roosevelt University.
Vice President & General Manager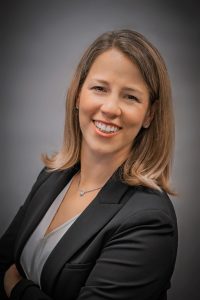 Natasha Hults is a veteran of Woodstock Sterile Solutions, having joined the company as a Validation Engineer in 2004. She has taken on roles of increasing responsibility throughout her career leading her to becoming the Director, R&D. Following her role in R&D, Natasha moved into her most recent role Director of Continuous Improvement and Project Management Office, before being promoted to her current role as General Manager in October 2021. Ms. Hults is responsible for manufacturing, as well as leading the company's supply chain, and site operations, including engineering, new product development and customer service. Prior to joining Woodstock, she worked in various roles at Baxter and SkyePharma, Inc. 
Ms. Hults earned her Bachelor of Engineering from Vanderbilt University.
Vice President, Human Resources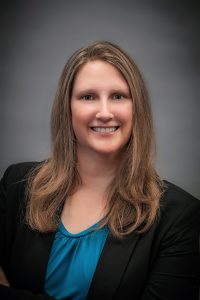 Kristin Coffey was named Vice President, Human Resources in April 2021. Since joining the organization in 2007, she has held roles of increasing responsibility within the Human Resources function, including the leadership of global projects along with multi-site support. In her current role, she is responsible for identifying and implementing long-range strategic talent management goals, leading the organization's efforts to be a more inclusive and diverse company, and helping to ensure that we are a best-in-class organization where talented people want to work.
Ms. Coffey has more than 20 years of Human Resources experience in talent acquisition and management, employee development and training, employee relations, compensation and benefits, and regulatory compliance.        
Ms. Coffey holds a bachelor's degree in business administration from Valparaiso University and an MBA from Webster University.